Overview
This consultation is to seek your views on whether it would be appropriate to designate each of the 23 proposed Marine Conservation Zones (MCZs) in the second tranche and to add new features for conservation in 10 of the first tranche MCZs.
MCZs, together with other types of Marine Protected Areas (MPAs), will form the UK contribution to an international ecologically coherent network of MPAs and help to deliver the vision of clean, healthy, safe, productive and biologically diverse oceans and seas.
The sites proposed in this consultation protect a range of species and habitats. These range from examples of typical features of the English coastline to rare and vulnerable species and habitats. Characteristic features protected by these sites include intertidal rocks: the rocky seashores which host rock pools where plants and animals such as barnacles, blue mussels, limpets, whelks and periwinkles can find shelter from the waves. Another feature protected in these sites are sandy beaches that may appear devoid of life, but in fact host a range of species such as shrimp-like sandhoppers, cockles, sea snails and worms buried beneath the surface.
Features that are more unusual protected in these MCZs include native oyster and the spiny lobster, both of which are becoming less common in our seas. The sites will also protect  the rare pink sea-fan, a soft coral and one of the most exotic-looking of our seabed animals.  It is in fact a colony of tiny anemone-like polyps with stinging tentacles, which capture microscopic animals from the passing water. The declining ross worm reef is also protected at a number of sites. Ross worms build tubes from sand and shell fragments; the tubes of large numbers of the worms can form reefs, which at their largest can be about half a metre in height and cover an area of several hectares. These worm-built reefs are important because they provide a habitat for a wide range of other seabed-dwelling animals.
Together, these sites will contribute to an ecologically coherent network of MPAs around our shores. We have been working with the Devolved Administrations in the UK, the Joint Nature Conservation Committee and national conservation agencies to take stock of the habitats and species protected in existing and planned MPAs and to identify the gaps within the network. The features protected in these sites were chosen to fill the big gaps in the current network, such as where a species or habitat is currently not protected in a region, or only a very small proportion is protected.
Together, the sites proposed for designation in the second tranche cover a total area of 10,810 km2. This adds to the 9,664 km2 protected by the 27 MCZs designated in 2013.
Implementation of the second tranche of MCZs is one of several measures that will contribute towards achieving Good Environmental Status in our seas.
We are also consulting on:
- the full programme of measures to implement the EU Marine Strategy Framework Directive and achieve Good Environmental Status in our seas; and
- the implementation of the demersal landing obligation which contribute towards achieving Good Environmental Status in our seas.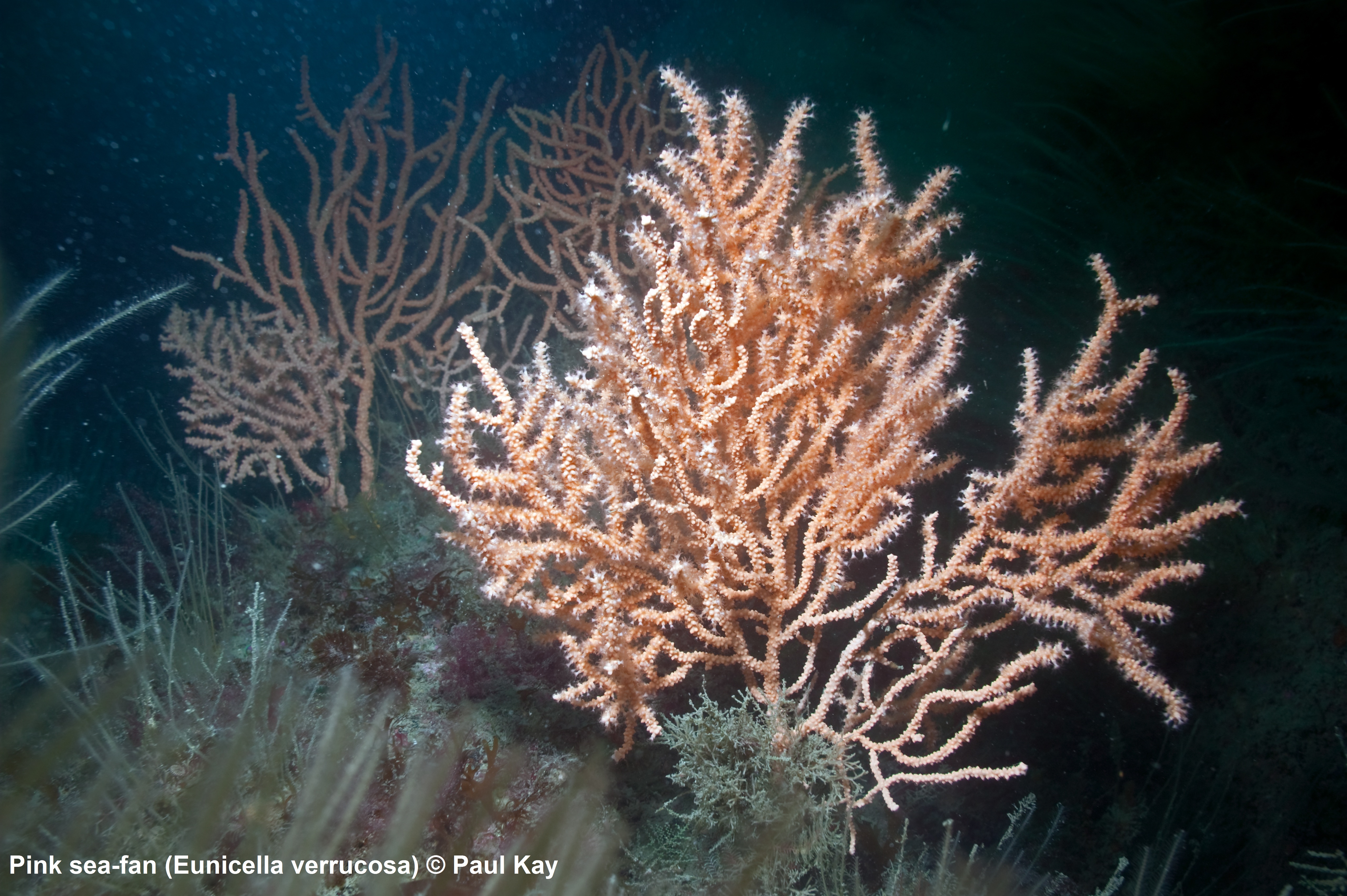 Why your views matter
The purpose of this consultation is to seek your views on whether it would be appropriate to designate each of the proposed 23 MCZs in the second tranche. We are also seeking your views on adding features for protection to some sites designated in the first tranche. It is also an opportunity to provide any relevant scientific or economic evidence.
We welcome any additional evidence that stakeholders wish to submit on the ecological value and the social and economic impacts. Evidence will need to meet certain quality standards. More information on this is provided in the consultation document.
The evidence that Defra collects during this consultation will be reviewed to ensure sites with important or unique wildlife, plant life and geological features are protected, whilst ensuring long term economic security for coastal businesses.
Final decisions on which sites will be designated will take into account any relevant information submitted as part of this consultation. We will publish details of evidence received and a full Government response to these together with the final decisions on each site within 12 months. This will be placed on the consultations section of the Government web site.
Please note, as you move through the online questionnaire, further guidance and notes can be found in the shaded expandable boxes.