Overview

Marine Management Organisation (MMO) is consulting on a proposed byelaw to prohibit fishing activity to protect and allow full recovery of all species and habitats and associated ecosystem processes in the following three English highly protected marine areas (HPMAs).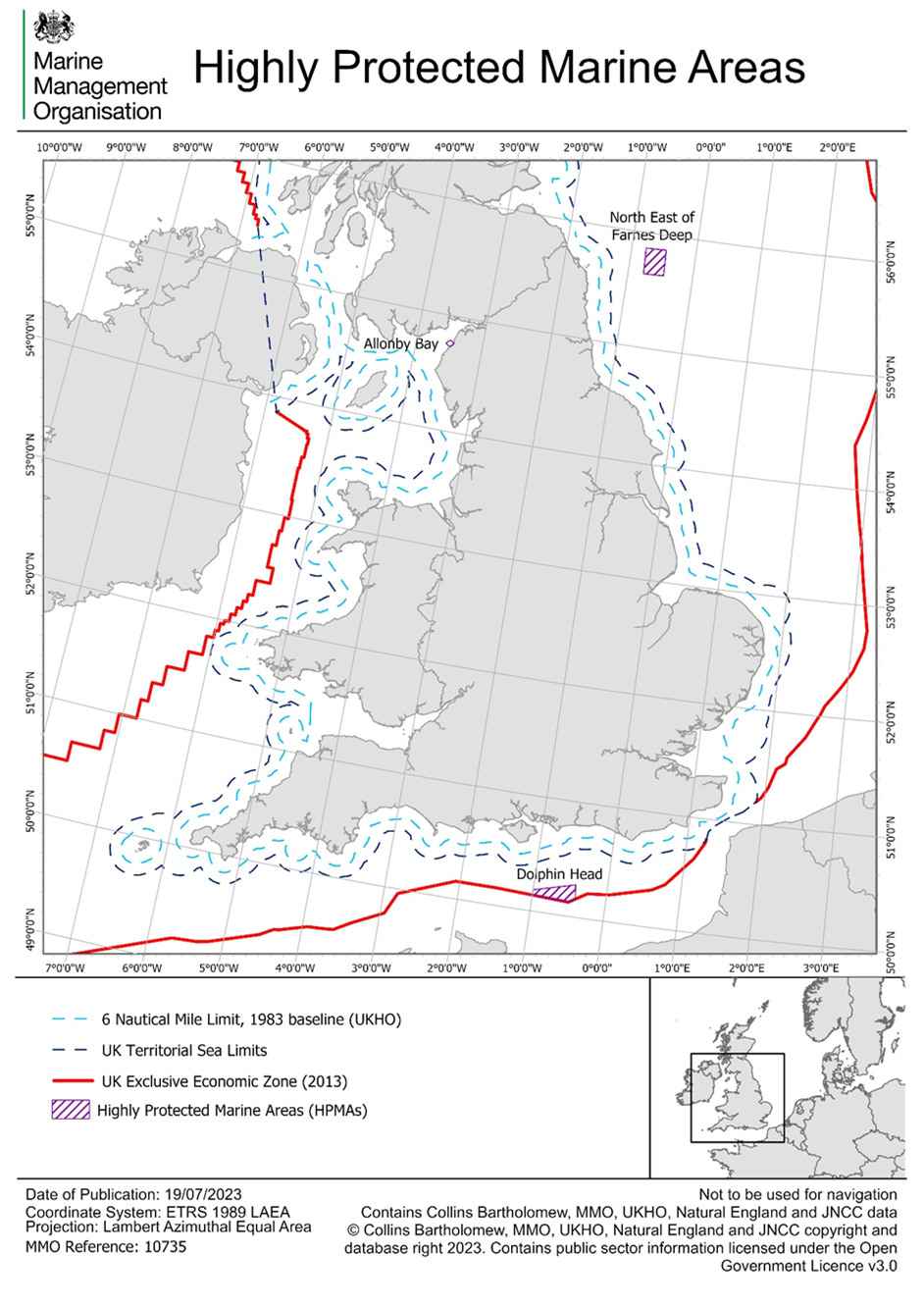 Questions to consider 
Please provide us with any information you feel could be relevant to inform our assessment and decision for management at these sites. In particular we are interested in understanding the following:
Do you have information about the level or nature of fishing activity within the HPMA?

Do you agree or disagree with the proposed management measures? Please provide reasons for or against.

How will the proposed management measures affect you? Please provide supporting evidence if possible.

What other effects could the proposed management measures have? Please provide supporting evidence if possible.
There is also an opportunity to share further information which you can upload as a document.
Guidance 
Before providing any responses, please read the documentation below to familiarise yourself with the HPMA formal consultation process, the proposed byelaw and associated impact assessment, and the MMO's HPMA Fisheries Assessment.
In your response, please reference any specific pages or paragraphs which your comments relate to. This will ensure any comments received are fully understood and of greatest value. 
You can provide a response to these questions for each HPMA under their dedicated section. It is possible to respond only to specific sections of the survey; you do not need to provide comments on every HPMA. Alternatively, if you would like to provide a response that relates to all sites, please provide comments under the 'All sites' section.
There is a function to save your draft response as you go so that you can return later to complete your response. Alternatively, we recommend writing up your response in a separate document and copying and pasting your response into the survey.
What happens next
We will review the information received during this formal consultation to update and finalise our HPMA byelaw and associated impact assessment. If we conclude that the proposed management measures are required, MMO will make the byelaws and submit them to the Secretary of State for confirmation.